This template uses blue as the ground colour, which highlights the nobleness and fashion of lamps. The whole layout is concise and focuses on products information.
This blue banner suits to most websites of manufacturers, the decent background expresses the powerful technical forces. The products information is highlighted and the theme is clear in this template. It can be used by bearing, auto parts, hardware and other manufacturers.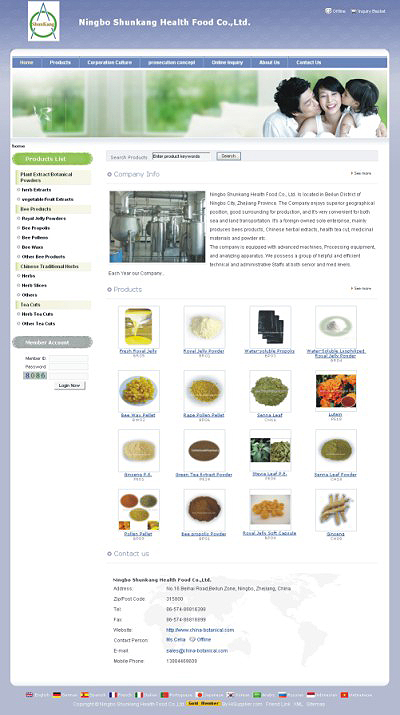 Green and purple are used in this template. The photo of a happy familiar gives visitors the feeling that this enterprise treats customers as familiar members and the health of you is the everlasting goal of our enterprise. This template is especially suitable for medical care industry.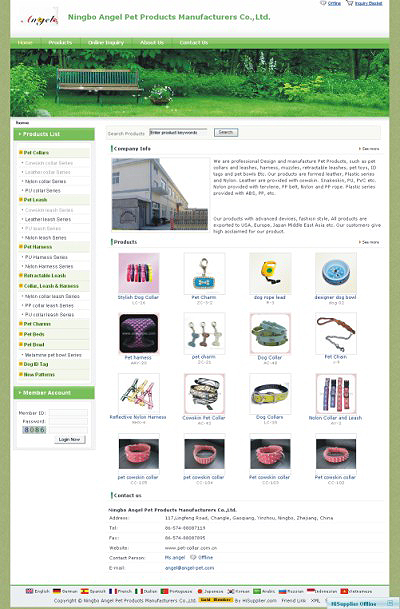 When seeing the green groung colour and the neat layout, a picture of going for an outing with your pets will spontaneously occur in your mind. The whole design brings you the feeling of clean and happy, so this is very suitable for pet products industry.